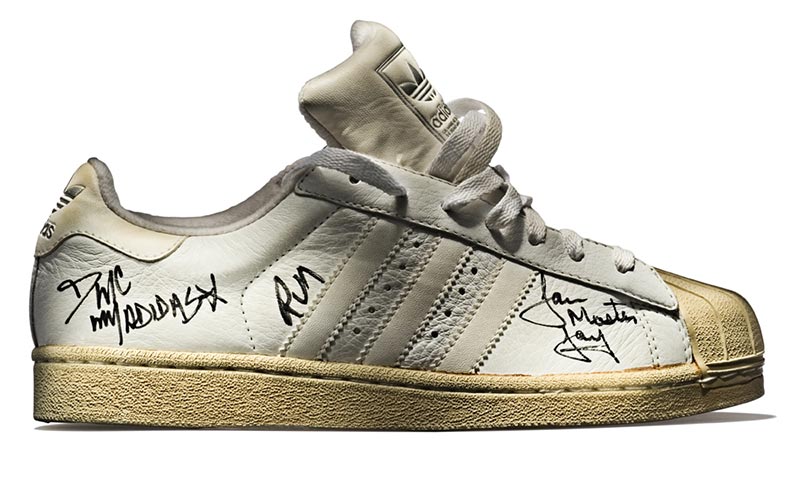 The Superstar was originally a basketball shoe manufactured by Adidas in 1969. The Superstar shoe was originally released as a low-top version of the Pro Model basketball shoe but has achieved such popularity, it has been re-imagined time and time again and used on further product types. Nicknamed the "shelltoe", "shell shoes", and "shell tops" for their rubber shell toe piece, this iconic silhouette is regarded as one of the major influences in the rise of the modern day "sneaker culture".
At the time of release the leather upper and shell toe were completely unheard of and it soon caught the attention of professional basketball players, notably Kareem Abdul Jabbar. It's revolutionary technological qualities were soon replicated onto the shoes of the majority of the NBA for their protective qualities and their influence has helped Adidas remain a household name in the States to this day. Even as technology moved on in the footwear industry, the Superstar was held in such high regard that it made the natural transition from court to streets, and it is there that it really left its lasting impression.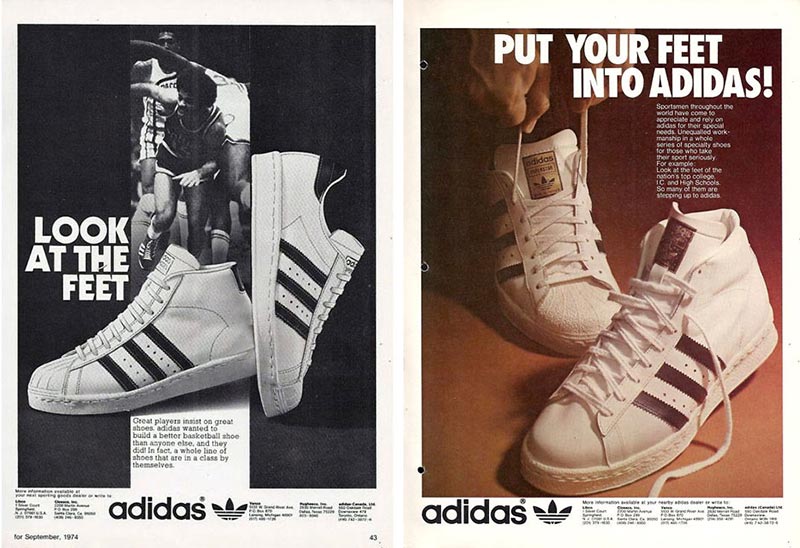 By the 1980's these trainers were highly fashionable and hip-Hop band Run D.M.C. made them their signature fashion choice on stage, wearing them without laces and with the tongues pushed out. It became so noticeable that they even wrote a song about it in response to an anti-sneaker rap song by Jerrald Deas called "Felon Sneakers", the trio released the song entitled "My Adidas" in 1986 on the back of great publicity.
Since then, it was the start of one of the most successful yet unexpected collaborations in fashion. This was the first time a sports brand had used music to market their product.
We will soon be posting new updates on these legendary shoes, and  soon release pre-orders.