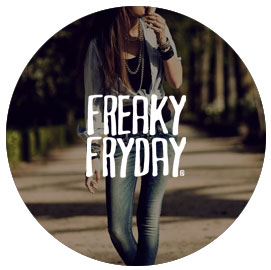 FREAKY FRYDAY® is a woman's denim brand established in Italy.
Freaky Fryday is a way of expressing your womanish way of feeling and living, studiously casual and effortlessly cool.
The Freaky Fryday woman loves to play and experiment different attitudes in a feminine & vibrant way, matching everything up to create a glamour style which is uniquely hers.
The collection is composed for an all-friday jeans wear, from the first morning until your 'walk of shame'.
Be Fierce, Be Freaky.