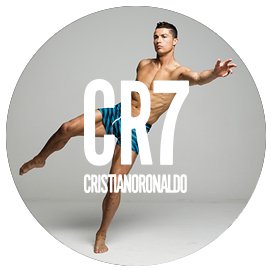 The CR7 Underwear and Socks collection is introduced with a great deal of strength.
Behind the collection is world famous soccer player Cristiano Ronaldo who, with millions of followers on social media, has a huge potential target audience.
Furthermore, New York-based, CFDA Award winning designer Richard Chai has played an important part creating the designs and styles in close collaboration with Cristiano Ronaldo. Richard Chai is known for his work with brands such as Armani Exchange, Donna Karan and Marc Jacobs.
CR7 Underwear and Socks is modern, international fashion with a widespread appeal to boys and men all over the world.
Working with quality materials and many years of experience of producing underwear, the CR7 collections delivers a perfect fit.